Southampton toddler drowned in parents' swimming pool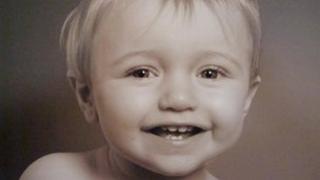 A Southampton toddler drowned in a garden swimming pool his parents had bought a day earlier, an inquest has heard.
Brooklyn Emon, aged two years and eight months, was found floating in the 6,000 gallon pool in Hatley Road on 19 April.
His parents had bought it to replace a smaller pool because they thought it would be safer as they believed he would not be able to get in on his own.
Southampton coroner Keith Wiseman recorded a verdict of accidental death.
The inquest heard that earlier that day Adam Emon had spent an hour supervising his son in the swimming pool.
The pair had got out and Brooklyn ate his dinner before joining his father who was fixing a car.
'Tragic event'
Det Sgt Nigel Lee of Hampshire Constabulary said there was a gate to the garden which Brooklyn was not able to open by himself, but after the incident it appeared it had not been fully clicked shut.
He said Brooklyn's mother Leah Montague had gone into the house to make a telephone call and when she returned she found her son floating face up in the pool, not moving.
Det Supt Lee said the parents had bought the new pool because they were concerned that their existing one was not tall enough and Brooklyn, who was 37ins (95cm) tall, could gain access to it unaided.
He said: "The whole purpose of buying the new pool was the objective of avoiding what happened the next day."
Mr Wiseman said: "It's difficult to imagine a more tragic event for a family to have to cope with. The most important thing to say is how profoundly sorry I am for you both."