Call for plaque to honour Aldershot's IRA bomb victims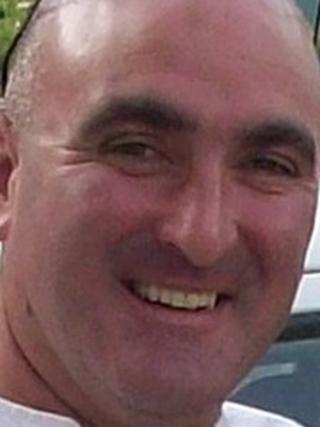 A man whose mother was one of seven killed in an IRA bombing in Hampshire 40 years ago is calling for a public memorial to be built for the victims.
The car bomb exploded outside the officers' mess at the 16th Parachute Brigade headquarters in February 1972.
It was carried out as a reprisal for Bloody Sunday, where paratroopers in Londonderry opened fire during a civil rights march, killing 13 people.
John Bosley wants a memorial so he can pay his respects to Thelma Bosley.
The bombing in Aldershot was the first in a series of attacks by the IRA on army targets.
'Intentionally murdered'
Of the seven people who died, five, including Mr Bosley's mother, were female kitchen staff.
A plaque currently exists within the Ministry of Defence building but it is closed off to the public.
Mr Bosley, an ex serviceman, said: "We need to have an appropriate memorial for the people who were murdered. The relatives have not been able to access it (the plaque) to pay their respects so that needs to change and it needs to change quickly.
"The relatives of the Bloody Sunday victims have received an apology but no one mentions this ever.
"These people were intentionally murdered by the IRA who came over in a revenge attack.
"I want to get this back in the public eye. This was a direct response to Bloody Sunday. They are the forgotten victims."
Rushmoor Borough Council said a plaque will be moved to a protected, public site in Aldershot within the next five to 10 years and confirmed relatives will be allowed on the MoD site to mark the 40th anniversary of the bombing next month.
Mr Bosley, a construction contracts manager, continued: "The council think we'll just grow old and lose interest in this - how dare they.
"People were murdered and were the victims of Bloody Sunday just as much as those who were shot in Londonderry, so they need to be remembered."