Firefighters tackle blaze at Basingstoke dry cleaning unit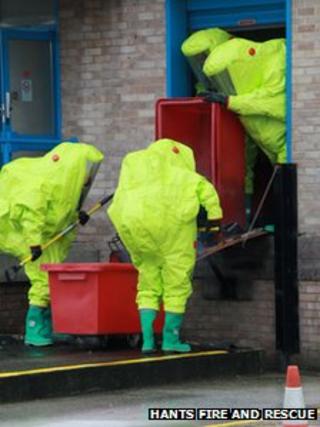 Firefighters in chemical protection suits have tackled a blaze at a Hampshire industrial dry cleaning unit.
Thirty firefighters were called to West Ham industrial estate in Basingstoke at 10:30 GMT.
An exclusion zone was set up and firefighters had to wear breathing apparatus and gas tight protective suits because of chemicals involved.
There are no reports of any injuries and the hazardous substances were contained inside the unit.
Hampshire Fire and Rescue personnel remained at the scene to help specialist contractors and the Environmental Agency clean up the chemical spillage.