Waterlooville man charged over death of Simon Warton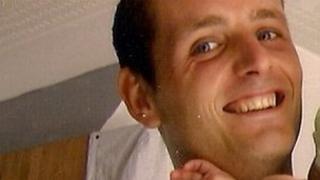 A man has been charged with murder following the death of a father during a party in Hampshire.
Sean Bailey, 28, from Waterlooville, remains in custody to appear before Portsmouth magistrates on Tuesday.
Simon Warton, 27, was found injured in the Dove Close area early on Thursday after reports of a disturbance.
Mr Warton, from Orsmond Close, died of a stab wound. Five people arrested on suspicion of assisting an offender have been released on bail until 25 July.