New Bishop Tim Dakin to take seat at Winchester Cathedral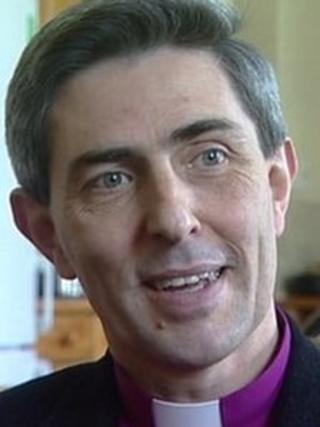 The 97th Bishop of Winchester has taken his seat during a ceremony of enthronement at Winchester Cathedral.
The Reverend Canon Tim Dakin said he hoped to approach his new role with a "slightly different perspective than the average Bishop."
During the service on Saturday he was led to his throne by the Archdeacon of Canterbury.
Winchester's previous bishop, the Right Reverend Michael Scott-Joynt, retired in May 2011 after 15 years.
Bishop Dakin said: "To become Bishop of Winchester is an amazing privilege and presents me with a wonderful opportunity to serve in a new way."
"I think I will have a slightly different perspective than the average Bishop," he added.
Senior role
"People may be surprised at some of the things I suggest, or some of the ways I come at things, but I hope they all realise that at the end of the day we are all after the same thing."
The Bishop of Winchester is one of the most senior roles in the Church of England. The diocese covers most of Hampshire as well as Bournemouth and the Channel Islands.
The ceremony, which was attended by representatives from the diocese, the community and the wider church, was a celebration to welcome the bishop, a cathedral spokesman said.
He also made oaths in accordance with law and the cathedral statutes.
Bishop Dakin is also a member of the Church of England's ruling body, the General Synod, an associate priest in the parish of Ruscombe and Twyford in Berkshire and honorary canon theologian of Coventry Cathedral.