Errors led to retired Portsmouth GP Richard Sanderson's death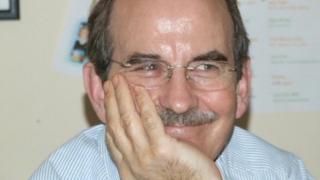 A catalogue of errors led to the death of a retired 63-year-old Portsmouth GP, an inquest has heard.
Dr Richard Sanderson underwent a hernia operation carried out in a private clinic on 4 March, 2011.
He was admitted to the Queen Alexandra following complications and died weeks later on 21 March, the inquest at the Guildhall in Portsmouth heard.
A post-mortem examination found a mesh used to repair his hernia had become attached to his small bowel.
As a result the doctor, who had practised at the Drayton Surgery, suffered constantly from severe abdominal pain, nausea and vomiting.
'Just constipation'
He was discharged from the Queen Alexandra following assessments only to be re-admitted to hospital on 17 March, due to further pain and vomiting.
Dr Sanderson was again discharged from hospital, after a consultant's request for a check-up by a specialist surgeon was not passed on to colleagues.
He was then taken into hospital for a third time, on 20 March, and died the next day.
The hearing was told there was no initial contact from the Queen Alexandra medical teams with the team of hernia specialists, at the former St Mary's Hospital, to discuss Dr Sanderson's symptoms, and there was no continuity of care in the days and weeks which followed.
Dr Sanderson was repeatedly told it was just constipation and that he should take painkillers and drink water, the hearing was told.
Coroner David Horsley recorded a narrative verdict. He said that while medical teams were aware of the differential diagnosis put forward by Dr Sanderson's GP, they did not act.