Eastleigh carnival set to go ahead despite setback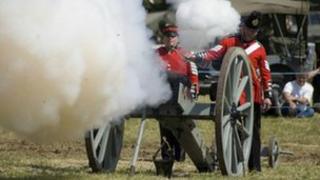 A Hampshire carnival that has been in existence for 124 years is to go ahead despite its original organising committee disbanding in March.
Eastleigh Borough councillor Chris Thomas said it was important to keep the event alive for the Jubilee year.
To mark the occasion the event on 15-16 September is looking for a Jubilee Queen to lead its procession.
People in their 60s have been asked to submit their applications for the role by 27 June to be considered.
Mr Thomas said insurance costs had put paid to the idea of having floats for the Jubilee Mardi Gras but organisers were still looking for community groups to come forward to walk the route.
Mr Thomas added: "It's maintaining the tradition that has run for 124 years but at the same time it is different and it's new."