Southampton Facebook riot messages man jailed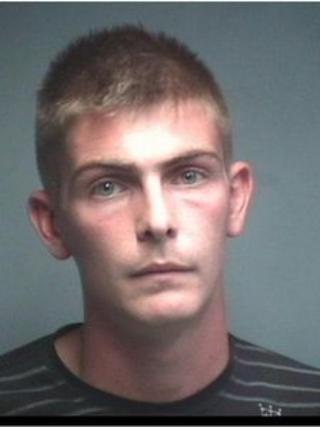 A mechanic who used Facebook to call for disorder during last summer's riots has been jailed for three years.
Mitchell Stancombe, from Totton, Southampton, told the city's crown court he was only joking, but he was convicted of encouraging and assisting people to commit violent disorder.
One message said: "When are we going to start the Southampton riots then?"
Judge Gary Burrell accepted the posts did not lead to violence but said the sentence would be a deterrent.
Defence barrister Mark Ashley called Stancombe's actions a "stupid and foolish few minutes of his life".
'Blown out of proportion'
Stancombe claimed he had not intended to start a riot and that his Facebook comments had been "blown out of proportion". He said they were "stupid and immature".
He made three posts on his personal page of the social networking site on 9 August, two urging others to attack the police and Muslims.
Jurors were told that when a friend responded with a post saying "hush your gums", he replied: "LOL - do a few coppers in."
The posts, which could be viewed by anyone, were made during widespread rioting in Birmingham, Manchester, Derby, London and Liverpool.
Hampshire police had been monitoring social networking sites during the riots and arrested Stancombe after seeing his Facebook page.
Stancombe denied the charge under section 44 of the Serious Crime Act 2007.
Jailing him, Judge Burrell told Stancombe that the jail term was a "deterrent sentence to demonstrate this type of conduct will not be tolerated by the courts".