Guard who started Basingstoke building site fire jailed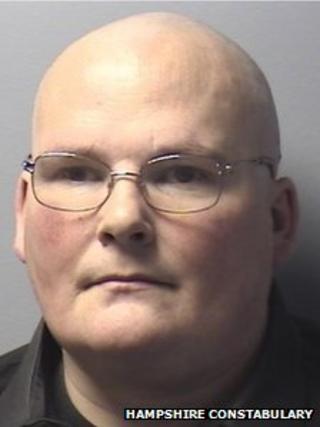 A security guard has been jailed for starting a fire that caused damage put at £5.5m at a Hampshire building site.
Jo Palmer, 44, pleaded guilty to arson and perverting the course of justice in connection with the fire at 64 flats being built in Basingstoke in 2010.
Palmer, from Clarendon Road, Hove, received a six-year jail sentence at Winchester Crown Court.
The court heard she had initially blamed four local boys who were arrested but released without charge.
She had started the fire and called 999 to report it.
Sharon Douglass, senior crown prosecutor for the Crown Prosecution Service, said: "She gave a detailed account of the incident as well as good descriptions of the boys.
Collapse fears
"However, the investigation revealed that her statement contained a number of discrepancies that she could not explain."
Palmer surrendered herself voluntarily to police in December 2011.
More than 100 firefighters tackled the blaze at the flats being built by Castleoak Care Partnership in Gershwin Road.
About 40 people were forced to leave nearby homes for the night.
No-one was injured in the fire but there were fears the flats could collapse and two cranes on site were damaged.