Fordingbridge Hospital's £1m revamp works start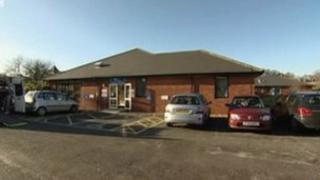 Work has begun on a £1m revamp of Fordingbridge Hospital in Hampshire.
The refurbishment works, which will see the hospital's Ford Ward close for almost seven weeks, will include new heating, water, phone and IT systems.
The Southern Health NHS Foundation Trust said the outpatients' department at the hospital would be "largely unaffected".
Some of the hospital's physiotherapy, orthopaedic and occupational therapy services will move to nearby sites.
Work is due to be completed by 15 October.
Staff from Fordingbridge Hospital will treat patients at Bournemouth and Salisbury hospitals, and in other community hospitals in the area during the work, the trust said.