Evey Staley death: Police appeal for Ford Fiesta driver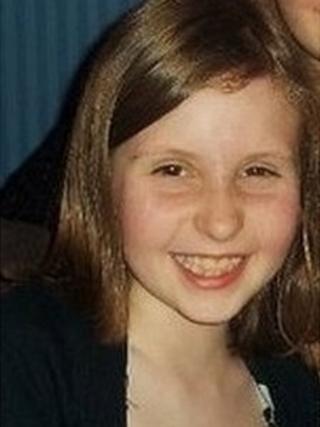 Police investigating the death of a 10-year-old girl in an accident on the Isle of Wight are hoping to trace the driver of a Ford Fiesta.
Evey Staley died following a collision between a Ford Puma and a Subaru Jesty on the A3020 Cowes Road in Newport on Friday night.
Police believe the driver of the red Fiesta may have seen the Ford Puma in the moments before the accident.
They would like to speak to the driver as part of their ongoing inquiries.
Sgt Darren Ord, from Hampshire Police, stressed they do not believe the red Fiesta had any involvement in the collision.
He said: "It may be that the Fiesta turned off the road or into a driveway while the Puma continued.
"But, we'd like to speak to the driver about anything they may remember. Any information, no matter how minute, could be really helpful in ascertaining what happened here."
Evey died in hospital following the collision at about 20:30 BST. Her parents were also involved and remain in Southampton General Hospital in a serious but stable condition.
The Ford Puma driver, a 30-year-old man from Sandown, was arrested on suspicion of dangerous driving and has been bailed until further notice.
He also sustained serious injuries and is receiving treatment at St Mary's Hospital.