James Coote honoured with OBE for mentoring Afghan police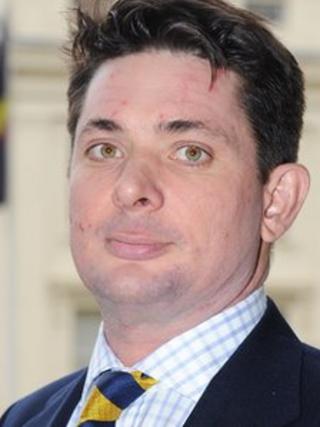 A Hampshire army officer who helped mentor more than 3,000 Afghan police officers has been honoured with an OBE.
Lt Col James Coote has been singled out as "the principal architect" in the ongoing process of transferring security to Afghan police.
The 41-year-old, from Southampton, commanded the Police Mentoring and Advisory Group (PMAG) with The Princess of Wales Royal Regiment.
He commanded more than 400 troops on the six-month tour last winter.
One of four recipients of an OBE in the Ministry of Defence's latest set of operational awards, Lt Col Coote was recognised for his "courage, gallantry and distinction" while commanding security operations in Helmand Province.
He said: "This was my second time in Afghanistan and I found the Afghan forces to be very hospitable, very welcoming and in many cases a very candid organisation.
"In an environment where there are so many weapons and violence is common place, there are always risks.
"But, we took steps to mitigate those where possible and I never once personally felt at threat from my Afghan counterparts."