Appeal for return of Billy the dog's ashes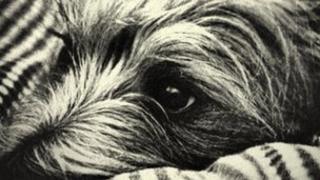 A Hampshire woman is pleading for the return of her dog's ashes which were stolen from her car.
Rosalind Sergeant was keeping the ashes of her Jack Russell, Billy, in the vehicle while builders worked at her house in New Milton.
It is thought a bag containing the ashes box was taken early on Saturday. Billy was put down in September after suffering from liver disease.
Ms Sergeant said: "He was very precious to me - I just want to get them back."
She has had help from neighbours in her search for the pine ashes box with brass plaque. She has also appealed on social media for the ashes to be returned.
She described the nine-year old dog as "quite a little character".
Ms Sergeant added she had wanted to eventually have Billy's ashes scattered on her own grave.
"He meant the world to me - he was very much part of the family," she said.
A Hampshire Police spokesman urged whoever took the box to hand it back.