Southampton flats fire: Chip pan sparks blaze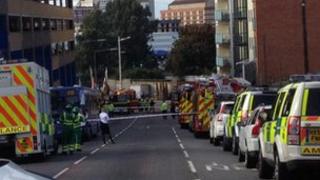 Firefighters have tackled a blaze at a block of flats in Southampton after a resident left his home with a chip pan still on.
Police closed West Park Road after emergency services were called to Empire View just before 10:30 BST.
Some people were told to leave while crews extinguished the fire on the third floor.
A fire service spokeswoman said all residents were accounted for and an investigation had started.