Man stole thousands to stop wife revealing his sexuality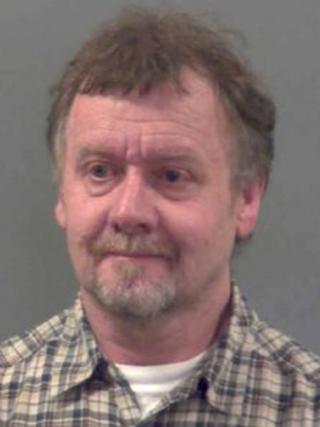 A businessman who stole almost £170,000 to stop his wife revealing he was gay has been jailed for two years.
Christopher Brown, 55, had debts and said he felt pressured to live beyond his means after his wife discovered he was calling gay chat lines.
Brown, of Lymington, Hampshire, claimed she threatened to reveal his secret so he stole money and spent it on her.
He took the money from Bournemouth-based luxury goods firm Dawsons, and was jailed at the town's crown court.
The offences were committed between 2000 and 2003, when Brown separated from his wife and moved to France with a male partner, where they set up a bed and breakfast business.
A European Arrest Warrant was issued and Brown was forced to return to the UK last year.
'Financial mess'
During the trial he said his wife "took exception" to him calling the chat lines.
"I was desperate not to leave the family so I got into this financial mess," he said.
He told the jury he had borrowed rather than stolen from Dawsons, where he worked for 23 years and was finance director, and had repaid all but £35,000.
But the jury found him guilty of four charges of theft amounting to a total of £169,733.
He paid £140,000 directly to credit card companies to meet his mounting debts and paid the rest directly into his own account.
He was caught when an internal audit was carried out while he was on holiday.
Recorder James Watson QC said: "I do take into account the pressures upon your life - your own sexuality - and the shame of being unable to admit to yourself your sexuality."
Brown was ordered to pay £4,800 costs and the prosecution reserved its right to apply for the forfeiture of Brown's assets under the Proceeds of Crime Act.