Isle of Wight police to be given body video cameras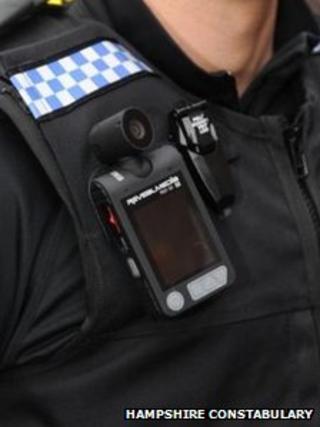 Body-worn video cameras are being issued to police officers on the Isle of Wight in a bid to cut crime.
Hampshire Constabulary is spending £47,500 on the cameras for 180 officers and staff on the island.
It is hoped they will help improve the quality of evidence, reduce bureaucracy and increase convictions.
Officers must inform people that their actions are being recorded on video for evidence in a possible prosecution. Unused video is deleted after a month.
Insp Steve Goodier said the cameras would only be used to capture evidence for "specific policing purposes".
Some cameras are already in use across the force but this is the first time they have been issued on such a widespread scale.