Gosport hospital death: Gladys Richards 'screaming and crying' in pain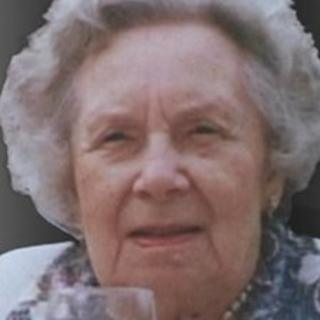 A nurse at a Hampshire hospital where a 91-year-old woman died following a hip operation told an inquest she found her "screaming and crying" in pain.
Margaret Couchman was giving evidence at an inquiry into the death of Gladys Richards in August 1998.
She died at Gosport War Memorial Hospital (GWMH) after being being sent there to recover from her operation.
But Mrs Richards, of Lee-on-the-Solent, died four days after continuously being given diamorphine via a syringe driver.
Ms Couchman said when she returned from a coffee break she could hear Mrs Richards "screaming and crying".
Awkward position
When the nurse went into the room she was met by two care assistants who were upset because the patient was laying awkwardly and there was nothing they could do about it, she said.
The nurse said Mrs Richards' "legs were in a sort of figure four pattern, with one of her legs bent".
When asked why Mrs Richards was not in a splint with her legs straight as instructed in her medical notes, the nurse said that was the position she had been left in by the ambulance staff who had just transferred her from the Royal Haslar Hospital in Gosport.
The coroner heard how the following day Mrs Richards was put on a syringe driver filled with diamorphine, treatment normally given during end-of-life care.
When asked if she thought Mrs Richards was dying when the syringe driver was started, Ms Couchman answered: "No, not at that time.
"The day before she was walking with the aid of a Zimmer frame. It just didn't tie in."
Mrs Richards' daughters, Gillian Mackenzie and Lesley O'Brien, have campaigned for years for a full inquest to be held into her death.
Mrs Mackenzie, of Eastbourne, East Sussex, earlier told the hearing medical staff placed her mother on a course of palliative care which "condemned" her to death.
Hampshire Constabulary investigated the deaths of 92 elderly patients at GWMH but no prosecutions have been brought.
The inquest at Portsmouth Guildhall continues on Monday.