Man's ashes taken in Southampton car theft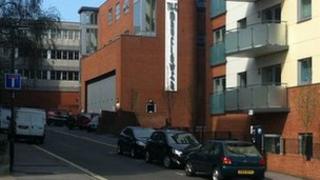 A car has been stolen in Southampton, with the ashes of the owner's grandfather in the boot.
The black Vauxhall Astra was taken from behind the Mayflower Theatre between Saturday night and Sunday morning.
The car's owner Gemma Hunt, 26, said she had been planning to scatter the ashes later on Sunday and is "desperate" to have them back.
Officers said the car, which had a disabled blue badge, may have called at petrol station soon afterwards.
Ms Hunt said she believes she may have dropped her keys near the vehicle.
She had been given the ashes of her grandfather, Michael Malpass who died four years ago, by an uncle who was emigrating to the US.
She and her partner were intending to travel to Petersfield to scatter the ashes near his former home.
"He had spent most of his life there and it's where we had spent some happy times with him.
"I feel I've let the rest of the family down - you just don't expect someone to steal your car," she said.