Portsmouth primary schools to be expanded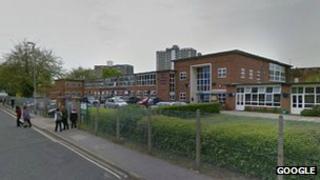 Six primary schools in Portsmouth are to be expanded over the next five years to cope with a rise in the number of children being born in the city.
Portsmouth City Council approved the creation of 105 places from September.
The authority said demand had also increased because fewer parents were sending their children outside the city to be educated or to private schools.
Housing developments and inward migration were also contributing to the pressure on places, the council said.
'School of choice'
The six affected schools are Cottage Grove, Highbury, Portsdown, Somers Park, Westover and Stamshaw Junior School.
Education councillor Rob Wood said: "This mini-boom will continue for a while so we need to take action now to expand capacity so every family has the option to go to the local school of their choice."
The move will mean each of the primary schools will eventually grow from 315 pupils to 420, with the exception of Stamshaw Junior School, which will grow from 240 places to 360 places.
There are also plans to expand Mayfield School to take children from four years old instead of 11 from September 2014.
Under the plans, the comprehensive school would take 60 reception class pupils a year, creating a 420-pupil primary school over seven years.