Peppa Pig World Facebook profile targeted by hackers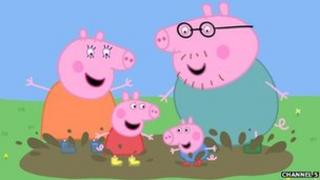 A Facebook page for a theme park based on a popular children's cartoon character has been hacked, prompting hundreds of complaints from parents.
The Facebook profile for Peppa Pig World at Paultons Family Theme Park in Hampshire was filled with spam emails, random links and pictures.
The posts on the page, which is "liked" by more than 137,000 people, have sparked hundreds of angry responses.
Sherean Stobbs wrote: "Hope the police name & shame this person!!"
Julie Loader wrote: "The hacker needs to grow up and go find something better to do than hack kids' park pages. Get a life!!!!!"
Sarah-Jayne Goodman posted: "I am going to have to unlike this page if these silly posts continue. It's not right."
Paultons Family Theme Park was contacted by the BBC but has not yet responded.
The theme park has rides and play areas based on the hit children's television show, which is shown in about 180 different countries.