Isle of Wight tries to attract social workers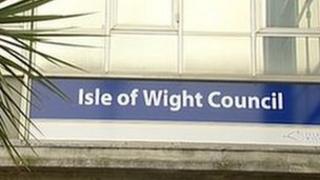 Isle of Wight Council has launched a nationwide recruitment campaign to attract experienced social workers.
The move is part of an agreed plan to improve child protection on the island after Ofsted rated it "inadequate".
The plan also means Hampshire County Council will take over the running of the island's education and children's services for five years.
Advertisements will appear in professional publications and local and social media.
The island's children's services councillor, Richard Priest, said: "The Ofsted inspection made it clear that the service was not up to standard and that urgent improvement was required.
"We will be making sure we have the right number of qualified, experienced and dedicated staff where they are needed within the service."
Worst absence
Successful candidates are being offered between £28,827 and £38,155 to move to the island as well as discounted ferry and bus travel and gym membership.
In November 2012, Ofsted found the island's children's social services to be "inadequate" in every area of inspection.
The Department for Education also expressed concern the island had a disproportionate number of secondary schools requiring significant improvement or special measures and that absence rates were the worst in the country.
Ofsted inspectors returned to the island earlier this month after their last report ranked four of the island's six secondary schools "inadequate" - the lowest grade.
Another was ranked as "requiring improvement", while the sixth was rated "good".
A new Isle of Wight Council administration was formed following last month's election by a group of 20 independent councillors, inheriting a previously Conservative-led council.