New Forest loos on sale for £180k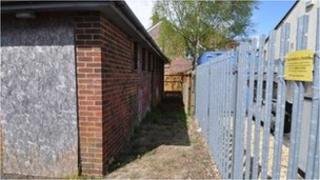 Public toilets are up for sale in a New Forest village for £180,000.
The building in Lyndhurst Road, Brockenhurst, which has planning permission, could be brought back into use as a cafe.
Estate agent Steve Smith from Stratford and Stratford said: "It's got potential if you don't mind getting your hands dirty."
Viewing are of the outside only as the former ladies and gents was sealed off by the council seven years ago.
Mr Smith said the privately-owned 140 square metre quirky facilities had been left "exactly as it was" when it was closed.