Science 'buskers' entertain ferry travellers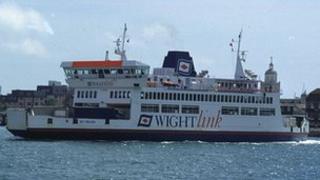 Marine engineers are staging busking-style demonstrations on ferries between Hampshire and the Isle of Wight to raise awareness of the world's oceans.
The University of Southampton team will move around Wightlink's ships, performing 10-minutes "busks" about marine issues for passengers.
Subjects tackled include climate change and coastal habitats.
The university's Dr Steve Dorney said it was an "innovative way to connect" with the public throughout the summer.