Basingstoke town centre to get 800 new homes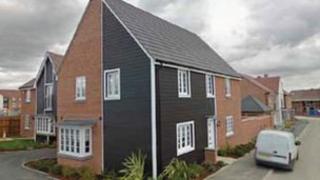 About 800 homes are to be built as part of a major development in Basingstoke.
Sentinel Housing Association and Persimmon Homes will develop the 28.7 hectare (70 acre) site at Merton Rise in the north west of the town.
Sentinel will fund 313 affordable homes, while Persimmon Homes will provide 471 for private sale.
Rob Golding, cabinet member at Basingstoke and Deane Borough Council, said he was "delighted" with the "exciting scheme".
He added: "It will have a significant role in providing affordable homes for our residents at a time when they are very much needed within Basingstoke.
"The council has just agreed its new housing and homelessness strategy, and making sure we maximise the supply of new affordable housing is a key priority within that strategy."
Sentinel, which is based in Basingstoke, is investing £35m in the project.
Its chief executive Mark Perry said: "This is great news for us and for Basingstoke... it will also help to boost the local economy."