Father makes plea to daughter missing from Southampton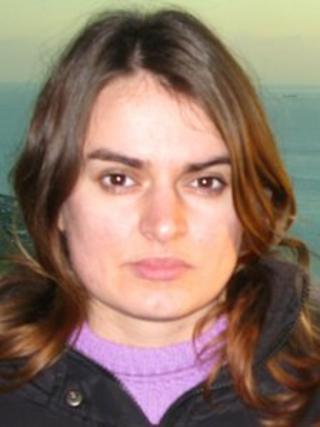 A father has made a plea for his missing daughter to get in touch as police step up their search two months after her disappearance.
Gabby Montanez, 25, who has bipolar disorder, has been missing from her Atherley Road home in Southampton since 19 May.
Police are increasing house-to-house inquiries and plan to talk to more than 100 residents in almost 50 homes.
"Gabby we are asking for you to please get in touch," her father Martin said.
Mr Montanez added: "We are very worried about you. We are not angry with you we just want to know you are safe.
"If you don't want to call us direct please ring the police and let them know you are ok."
Police have received several reported sightings of Miss Montanez in Southampton and outside of city.
Officers have appealed to the homeless community and people who work with them in case she is sleeping rough, and have widened their appeals to London in case she has travelled to the capital.
Det Insp Phil Scrase said officers were becoming "increasingly concerned" about the Mexican national.
He added: "She is in the UK temporarily and is not believed to have any friends or associates with whom she could have gone to stay."
Miss Montanez is 5ft 2in tall, of a slim build with long, brown hair.
She speaks perfect English with a slight American accent and was last seen wearing a pink sweater, black tracksuit bottoms and sandals.