Southampton tops secondary schools exclusion table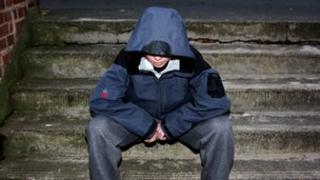 A higher proportion of children have been temporarily excluded from secondary schools in Southampton than from anywhere else in England.
A total of 1,774 temporary exclusions - 17.64% of pupils - were made at city schools at some point during 2011-12.
However, the figures include some children who have been excluded more than once.
The average across England was 8%. Southampton City Council said it knew there was "some way to go".
Isle of Wight was second in the league table of more than 150 local authorities.
A total of 1,450 exclusions were made from the island's school, representing a rate of 17.52%.
The figures for state-funded secondary schools come from data published by the Department for Education.
It is the second time in three years Southampton has ended up with more exclusions than anywhere else in England.
'Need to improve'
Verbal abuse or threatening behaviour against an adult was the single biggest reason for exclusions in both authorities.
It was also widely used for physical assaults against other pupils or persistently disruptive behaviour.
Both authorities do better in relation to permanent exclusions in secondary schools. Southampton is below the English average and while the Isle of Wight is higher than average, they are not the highest ranking authority.
Bryn Roberts, from the children's services department at Southampton City Council, said: "We're aware of the challenges we had, and we're aware of where we need to improve.
"We do know we have some way to go.
"But also we're aware of some of the successes we've had in Southampton that maybe aren't highlighted within the figures.
"What they also show is that we're excluding probably more times, but for less periods of time."
On average across England, pupils were excluded for 4.2 days. In Southampton that figure was 3.8 days.
Mr Roberts added: "In the last four years we've reduced the amount of days lost to exclusion by over half."
He said the high figure was not linked to teachers being stricter in the city and "cracking down" on unacceptable behaviour.
No 'zero tolerance'
"Each school has the autonomy to use exclusion how they wish," he explained.
"There is no 'zero tolerance' [policy] within the city."
Councillor Richard Priest, cabinet member for children's services for the Isle of Wight Council, said: "Clearly, these absence figures for the Isle of Wight are too high and are unacceptable.
"Research shows there is a clear link between attendance and examination results so high levels of absence mean that children do less well at school.
"Whilst parents are responsible for ensuring that their children attend school, all schools have a duty to secure high levels of attendance."
He said training would be offered to school leaders later this term to tackle the problem.
In Portsmouth the figure was lower, but still above the national average at 11.57%, with 1,000 pupils excluded.