Royal South Hants Hospital forces ward evacuation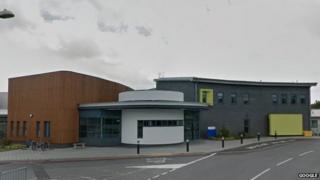 A ward has been evacuated after fire broke out in a Southampton hospital.
Patients were led to safety from the ground floor ward of Antelope House at Royal South Hants Hospital shortly after 19:00 GMT.
Fire crews said 30 people were moved to a different part of the building, which is a mental health unit.
Four people were treated for the effects of breathing in smoke while one needed further treatment and was transferred to another hospital.
About 30 firefighters from St Mary's, Hightown and Redbridge dealt with the fire, which was out by 20:23 GMT.
The cause of the fire is under investigation.