Portsmouth council leader apologises to abuse victim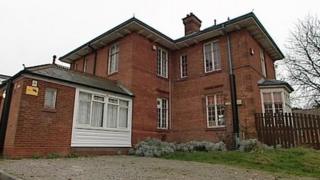 The new leader of Portsmouth City Council has apologised to a man who allegedly suffered "years of abuse" in a council care home in the 1950s.
Les Cummings, 70, claims he suffered years of physical abuse at the Children's Cottage Home in Cosham.
The council paid compensation to 19 victims of the alleged abuses in 2008 but repeatedly said this was not an acceptance of liability.
It is the first time the council has publicly apologised.
Councillor Donna Jones said: "I have made apologising to Les on behalf of the council one of my first priorities on becoming leader. I only wish this apology could have happened sooner.
"Every child has the right to feel safe and protected while they are growing up and I am absolutely committed to making sure no child is ever failed by this authority."
'Arduous journey'
Mr Cummings, who has fought for justice for victims of alleged abuses at the home, said he would be "forever grateful" to Ms Jones and her team for the apology.
He said he now wanted to move on with his life after campaigning for eight years.
"It's been a long and arduous journey and it's taken its toll on me – it's left me exhausted and emotionally drained," he said.
"I have my letter and my apology and now I want my life back so that I can at last pursue a more relaxed and pleasurable lifestyle.
The Crown Prosecution Service examined allegations against the centre but decided not to prosecute because 17 of the alleged abusers had died and there was insufficient evidence against the remaining three.
Hampshire Police is no longer investigating the allegations.