Meeting to discuss Southampton 'Immigration Street' concerns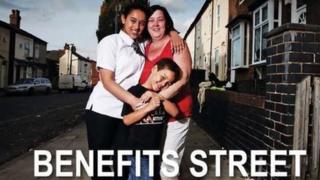 A public meeting is to be held to discuss concerns about how an area of Southampton may be presented in a new TV series on immigration.
Channel 4 has confirmed "Immigration Street" – a follow-up to Benefits Street – is to be filmed in Derby Road.
But concerns have been raised about how the show will portray immigration.
An email seen by BBC South shows the head teacher of a school on Derby Road has spoken to the head of a Birmingham school filmed in Benefits Street.
Emma Johnson, head teacher of Oasis Foundry Primary School, told Jan Goatley, head of Maytree Nursery and Infant School, the effect of Benefits Street had been "enormous".
Benefits Street was a big hit for Channel 4 but was criticised for its portrayal of people living in poverty.
An emailed transcript of a conversation between the pair showed they had discussed tactics about how to potentially dissuade the show's producers, Love Productions, from filming in Southampton.
The Maytree school has declined to take part in the show.
'Affect house prices'
A public meeting organised by Newtown Residents' Association (NRA) takes place at the Maytree Nursery and Infant School on Tuesday at 18:00 BST and will discuss the potential "dangers" of the show.
Nazrul Chaudhery, chairman of the NRA, said: "Our main concern is about how they are going to present the area. It's a mixed community and we've got no issues with anybody.
"We've seen Benefits Street and we're concerned the show could affect house prices and insurance premiums.
"If it was going to raise the profile of the area it would be different."
The show's producers, Love Productions, are among those who have been invited to attend, as well as councillor Satvir Kaur and MP Alan Whitehead.