Ice cube punishment teacher James Eaton banned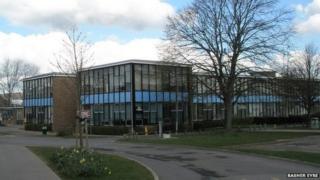 A teacher who punished pupils by making them put ice cubes in their underwear has been banned from teaching.
James Eaton, 37, was head of music at the Petersfield School, Hampshire, between 2008 and 2011.
The Department for Education (DfE) said his behaviour had "fallen seriously short of the standards expected of a teacher".
An additional allegation that he had been alone with male students after 'lights out' was not proven.
The panel investigating the claims heard that during a trip to Avon Tyrrell Residential Centre in June 2011, Mr Eaton allowed a system of punishments to occur which involved male pupils having cold showers and placing ice cubes in their underwear or under their arms.
He told the boys to keep it a secret.
He also used a video camera to take images of students, encouraged them to take photos of each other and allowed them to perform an explicit song at a talent show.
Mr Eaton admitted contacting pupils via personal social networking sites and his personal email.
'Lack of remorse'
The panel also found Mr Eaton had failed to maintain appropriate professional boundaries while he was the director of music at Romsey Abbey in 2008 and 2009.
This was after he planned a choir trip to Bruges and Brussels in 2009 and did not carry out a risk assessment to ensure the adult to child ratios were correct.
But allegations he had been over-familiar with choirboys and had made arrangements to sleep with boys in a dormitory without other adults present, were not proven.
The report said Mr Eaton did not appreciate how serious his actions were.
It added: "The lack of remorse and insight shown by Mr Eaton reinforces the panel's view that this behaviour is likely to be repeated."
Mr Eaton has a right to appeal against the decision.