Hampshire B&Bs targeted in mobile phone scam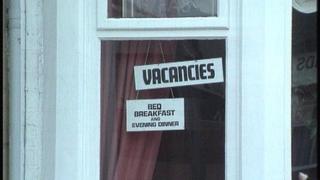 A mobile phone sales scam targeting Hampshire bed and breakfasts is being investigated.
There have been more than 20 reports of a man booking a room, having a parcel delivered then leaving without staying.
It appears the parcels contain mobile phones ordered for contracts set up using unknowing victims' details.
Police said a 37-year-old man from London has been arrested and bailed on suspicion of fraud. They warned B&Bs to be vigilant.