Real China salmonella victims take legal action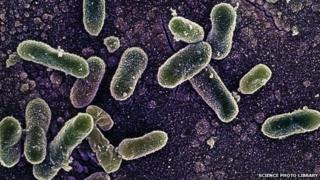 Victims of a recent Salmonella outbreak which has been linked to a Chinese restaurant in Hampshire "want answers".
A total of 26 people who were affected by the illness, many of whom ate at the Real China restaurant in Eastleigh, are taking legal action.
The restaurant closed voluntarily for a week on 24 July.
A spokesman for Real China said a full inspection had been done and there was no obvious source of the outbreak.
As precautionary measures restaurant staff have been retrained in cleaning procedures and they will use only British eggs rather than a mix of Spanish and British eggs.
Almost 250 people in the UK were affected and Public Health England is investigating.
It is thought the outbreak originated from a single egg source and people in Europe have also been affected.
Amandeep Dhillon, a lawyer at Irwin Mitchell, who is acting for those affected said they want to know what happened.
Marcia Eldridge, 49, and her family were victims of the outbreak.
"All of us have suffered horrible symptoms such as stomach cramps, diarrhoea and feeling feverish," she said.
Louisa Sams, from Eastleigh, ate at the Real China on 12 July and had to take two weeks off work due to the illness.
"This illness has affected all areas of my life and I wish I had never gone there," she said.
"I lost wages as I had to take time off work and I've been shocked to see how widespread the outbreak is."
Salmonella Enteritidis is a bacterium that causes gastrointestinal illness and is often associated with poultry or eggs.