Romsey Primary pupils have 'gastrointestinal illness'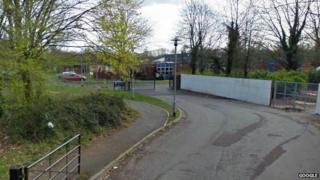 Dozens of primary school pupils have "sickness and diarrhoea" and are being advised to stay at home.
Thirty nine children at Romsey Primary School, Romsey, have a gastrointestinal illness, which is being investigated by Public Health England.
The pupils visited Broadlands estate on Tuesday for an outdoor education day, but no link has been confirmed.
Jason Anderson, head teacher, said children should be kept at home until 48 hours after symptoms have passed.
He said: "I can confirm that 39 of our 190 pupils on roll were taken ill with sickness and diarrhoea and are absent from school today.
"Our priority is the health and wellbeing of the children who attend this school and we will continue to assist Public Health England with their investigations as may be required."
'Experienced countryside firsthand'
PHE confirmed it is investigating a number of cases of gastrointestinal illness among children at Romsey Primary School.
Environment health officers at Hampshire County Council will assist.
A spokesman for Broadlands, a country estate in Romsey, said children from the school were on an education day on Tuesday organised by the charity Countryside Learning.
He said: "Children experienced firsthand aspects of the countryside including farming, fishing, forestry and wildlife including bees and falconry.
"Full risk assessments were carried out by all parties.
"A number of children were taken ill but at this time it has not been confirmed that any sickness was related to the visit. "