Uplands Independent Hospital in Fareham criticised by CQC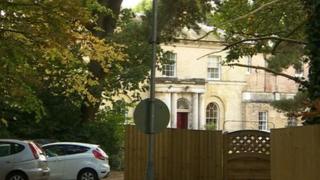 A private hospital for adults with mental health conditions has been criticised by a health watchdog.
The Care Quality Commission (CQC) inspected Uplands Independent Hospital in Fareham, Hampshire, in August after concerns about safety were raised.
Its report criticised patients' care plans and staff assessments.
A hospital spokesman said it was "committed to the highest standards of care in what is a difficult working environment".
The report found the hospital met the standard for "treating people with respect and involving them in their care", but said action was needed in four other categories, raising concerns about the safety of the 21 patients.
"The provider had not always taken reasonable steps to identify the possibility of abuse and prevent abuse from happening," it said.
Uplands caters for individuals aged between 18-65, some detained under the Mental Health Act.
According to its website, the hospital aims to "deliver a therapeutic setting to our residents whilst still providing a disciplined structure and regulating their treatments".
The CQC also said staff training and supervision was not up to standard, despite being assured it would be improved following a previous inspection in 2013.