Bitterne Walk-in Centre's winter closure scrapped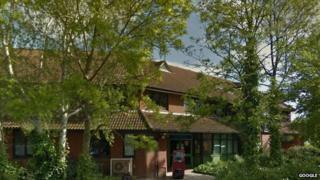 Plans to close an NHS health centre in Hampshire for six months have been scrapped.
Southampton City Clinical Commissioning Group (CCG) called the Bitterne Walk-in Centre "underutilized" and wanted to redeploy its nurses as part of a pilot.
But 800 residents signed a petition against the plans and concerns were raised over closing "a vital local service".
At a meeting on Thursday, the CCG agreed to hold a consultation first.
The plans, discussed during the Health Overview and Scrutiny Panel meeting, were for a winter pilot that would redeploy nurses to help more vulnerable patients in other areas of the city.
The CCG said the centre was "predominantly used by patients from a small area of the city with minor ailments who could use other services".
But residents and Labour and the Conservative councillors disagreed and had raised concerns about the pilot project.
Southampton City Council leader Royston Smith said the CCG "behaved honourably" by "withdrawing their plans".
A CCG spokeswoman said: "We understood the concerns of the public about the potential withdrawal of a service that is valued.
"Whilst we regret the panel were unable to support our plans for a temporary suspension of the service to enable these pilots to proceed, we felt there was considerable support for our proposals to improve services."
The CCG will now consider the next steps at its board meeting in about a month.