GE Aviation Systems could lose 140 aircraft component staff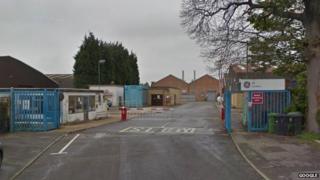 More than 140 jobs are under threat at the Hampshire plant of an aircraft manufacturing firm.
GE Aviation Systems, which makes structural components for aircraft, employs about 950 employees and 150 contractors at its Hamble site.
The company said proposed changes would mean "about 73 employees" could face redundancy in 2014 and 2015.
The restructuring process is also expected to affect about 70 contractors, a spokeswoman said.
'Reduce costs'
A restructuring consultation with employees at the Hamble manufacturing site began on 4 November following a business review based on "economic and market conditions".
The company, a subsidiary of US firm General Electric, said, if the proposals went ahead 47 direct employees were expected go before the end of the year and a further 26 at the end of March 2015.
A spokeswoman said: "The company will be offering support to those employees affected to find positions either within or outside GE, should these proposals go ahead.
"GE Aviation very much regrets the loss of any job.
"We make it a priority to keep our employees and their representatives up-to-date on market conditions and partner with them to look for opportunities to reduce costs and limit the impact of the current situation."