Ron Whittaker: Longest-serving Bournemouth councillor stands down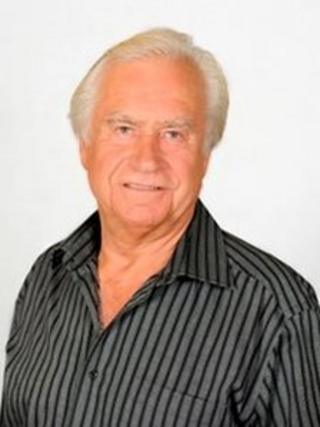 Bournemouth's longest-serving councillor is to stand down after 44 years of service.
Ron Whittaker was originally elected as a Labour councillor to the Moordown North ward, now known as Throop and Muscliff, in 1971.
He said he disliked party politics and left the party a few years later and has stood as an independent ever since.
He will stand down at the next election in May, partly to focus on battling bone marrow disease.
He was also elected to Dorset County Council in 1973 and was the Mayor of Bournemouth in 1993/94.
Mr Whittaker said: "I will be 71 in May which is old enough for me. There comes a time you know it's right to go.
"I've had this disease for a year now and it makes one very tired."
He wished his successor well but warned a councillor's work can be "horrendous" and often leaves him on the computer for eight hours a day.