Southampton school's crisp ban prompts complaints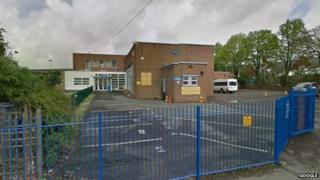 A ban on crisps and fizzy drinks at a school in Southampton has prompted complaints from parents.
The Sholing Technology College said it enforced the temporary ban this month to help promote healthy eating.
Head teacher Martin Brown said it came after a "significant" number of students began bringing in "family-size" bottles of fizzy drinks and packets of crisps in place of a meal.
The move has been branded "ridiculous" and "stupid" by some parents.
Mr Brown said the school was following new government guidelines on how schools can contribute to the promotion of a healthy lifestyle.
'Absolutely stupid'
Leah Caws, 34, said there had been no consultation with parents over the ban, which was announced in a school newsletter in December.
She said her 13-year-old son Harry was "quite particular about what he eats" and said she had chosen not to adhere to the new rule.
She said a "standard-size" bag of crisps had since been confiscated from his lunchbox, but not a chocolate bar "which usually contains more calories".
Another mother, who wished to remain anonymous, said: "It's ridiculous. It is not up to the school to dictate to us as parents what we can and cannot give to our children."
Joanne Saunders, 38, said: "It's absolutely stupid because the school is selling unhealthy foods like pizzas, cakes and cookies in the canteen."
Mr Brown said the ban would be reviewed "in the next few weeks".