Portsmouth MP Mike Hancock 'undecided' on standing in 2015 General Election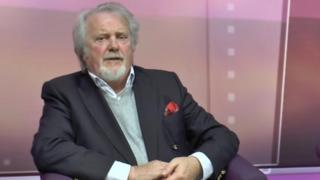 Disgraced MP Mike Hancock has said he is undecided about whether to stand in the general election.
The Portsmouth South MP apologised in June last year for conducting an "inappropriate friendship" with a vulnerable female constituent.
He resigned from the Liberal Democrats in September after he had the whip removed but remains an MP.
Mr Hancock said he was "seriously thinking about the options" about whether to stand in May's election.
"I've done it for such a long time, I've seriously thought it might be time to go, but equally I'm convinced I've still got something to offer," he added.
He said if he did decide to go on the ballot paper, he would stand as an independent, saying he had been a Lib Dem party member "in name only for a long time".
A civil action against Mr Hancock was dropped earlier last year with the complainant agreeing to a confidential settlement and the MP issuing an apology over an "inappropriate and unprofessional friendship".
He has been an MP in Portsmouth since 1984, but resigned from the cabinet of Portsmouth City Council in February 2014 and lost his Fratton seat on the council in the May 2014 local elections.
A spokesman for the Liberal Democrats said as Mr Hancock was no longer a party member, it would not comment on any decision he made to stand or not.