Fareham MP Mark Hoban to stand down from Parliament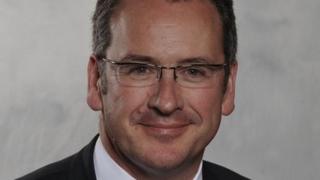 Former minister Mark Hoban is to stand down from Parliament at the forthcoming general election.
The Conservative MP for Fareham in Hampshire said it had been a "difficult" decision.
The 50-year-old was elected in 2001 and served in the coalition government as employment minister and financial secretary to the treasury.
He told his local Conservative Association: "It is time to turn a new page and take on some new challenges."
Mr Hoban is the latest in a series of former ministers who have left government in the past two years to stand down from Parliament.
Former Liberal Democrat Children's Minister Sarah Tether and Sir Hugh Robertson, the Conservative sports minister during the 2012 London Olympics, have both announced they will not seek re-election in May.