Immigration Street: TUC calls for Channel 4 to drop documentary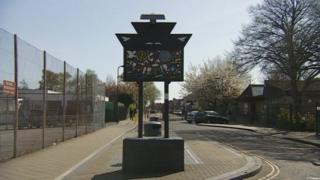 The leader of Britain's trade union movement has called for Channel 4's Immigration Street documentary to be shelved.
The programme, due to be broadcast on Tuesday, has been criticised by residents of Derby Road in Southampton where it was filmed.
TUC general secretary Frances O'Grady said it would "encourage social division and hostility".
Channel 4 insisted the street would be "represented fairly and accurately".
The show was originally intended to be a six-part series but will now broadcast as one hour-long episode after filming was disrupted by protests.
Derby Road residents raised concerns that the show would stigmatise the area. It was produced for Channel 4 by independent outfit Love Productions, which made Benefits Street.
Residents also held a demonstration outside Channel 4's headquarters in London in January.
Ms O'Grady said Channel 4 should "respect the views of the Southampton community".
"The show looks set to encourage social division and hostility towards migrants and the black, minority and ethnic community.
"Instead of such irresponsible broadcasting, the media should expose how communities are suffering from the shocking impact of low wages, lousy contracts and cuts to services," she added.
'Share their stories'
Producer Kieran Smith previously said the decision to withdraw from the street was taken when "verbal aggression was turning into threats of violence".
"Many people on Derby Road made the crew feel welcome and wanted to share their stories but there were local groups who, for their own reasons, were determined to halt production.
"It's a great shame as the footage we have shot shows Derby Road is a place where, on the whole, people of different nationalities, cultures and religions respect and get along with each other. This will be reflected in the film."