Woman died after 'perverted shampoo bottle sex assault'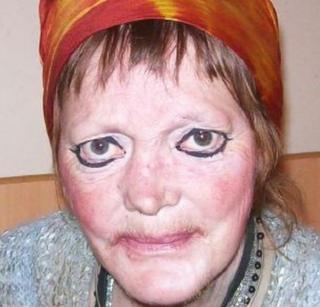 A woman died two days after a full 400ml (0.7 pint) shampoo bottle was removed from her abdomen, a court has heard.
Winchester Crown Court was told Majella Lynch, of Southampton, was taken to hospital in "terrible pain" on 18 April last year.
William Mousley QC, prosecuting, said her death was the result of a "perverted sexual assault" which was impossible for her to cause to herself.
Daniel McBride, 43, denies murder.
Mr Mousley told the court Mr McBride, of St Denys Road, Southampton, admitted visiting Ms Lynch's home at the time the injuries would have occurred.
He said: "There was nobody else who could have been responsible for what the prosecution says was a perverted sexual assault."
He said the defendant was a "stocky, well-built man" who admitted to injecting steroids.
McBride had admitted to an acquaintance that he enjoyed sex with older women and that in April last year he had viewed "extreme violent pornography", the prosecutor told the jury.
'Very scared'
The court heard Ms Lynch was a "chronic drinker who had a chaotic lifestyle which left her vulnerable".
She was visited at home by support workers who had given her the shampoo bottle to help with her personal hygiene.
The presence of the bottle would have been "extremely painful" but Ms Lynch refused to tell hospital staff what had happened to her, it was said.
Mr Mousley said: "She was, at the very least, reluctant to say what had caused this terrible pain, either denying that anything had happened to her or refusing to answer when asked the question, but she did confirm to the nurses she saw in hospital she had been assaulted. She was obviously very scared."
At the start of the trial, judge Mr Justice Akenhead warned jurors they might find the details of the case "shocking and distressing".
As the prosecution outlined its case, a female juror - selected as a standby juror - fainted in her seat. The trial was halted while she was cared for.
The case continues.