Isle of Wight NHS Trust 'drunk' lab scientist struck off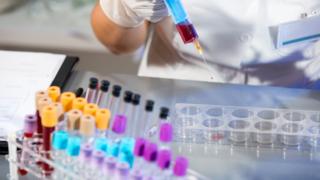 An NHS laboratory worker has been struck off after turning up to work drunk, the Health and Care Professions Council (HCPC) has ruled.
Biomedical scientist Tracey Daniel arrived for work at the Isle of Wight NHS Trust in an "unfit state" on three occasions in 2012.
Following "ongoing concerns" she was sacked in June 2013, an HCPC conduct committee heard.
The panel found she had not shown any remorse or desire to return.
Miss Daniel, who had worked for the trust since 1982, was dismissed from her position in the medical microbiology department on the grounds of capability, the report said.
'Lack of engagement'
She was not present at the hearing.
The panel was "concerned to note the continuing lack of engagement by Miss Daniel" during the HCPC hearing procedure, chairwoman Lesley White said.
She added "despite clear and helpful suggestions" Miss Daniel had "provided nothing to... indicate any remediation or any interest in retuning to practice".
She was struck off the HCPC register with immediate effect.
Isle of Wight NHS Trust said Miss Daniel's colleagues had "identified her as a significant user of alcohol".
A spokesman said the trust had not been concerned with Ms Daniel's work and added it was "confident" she did not work while incapacitated "due to internal systems in place at that time to assess her fitness for work".
He added the trust provided access to help for employees with "alcohol and drug related problems".
Biomedical scientists analyse samples from patients to help doctors diagnose and treat them.