Apology sought over 'abuse' at Buddhist retreat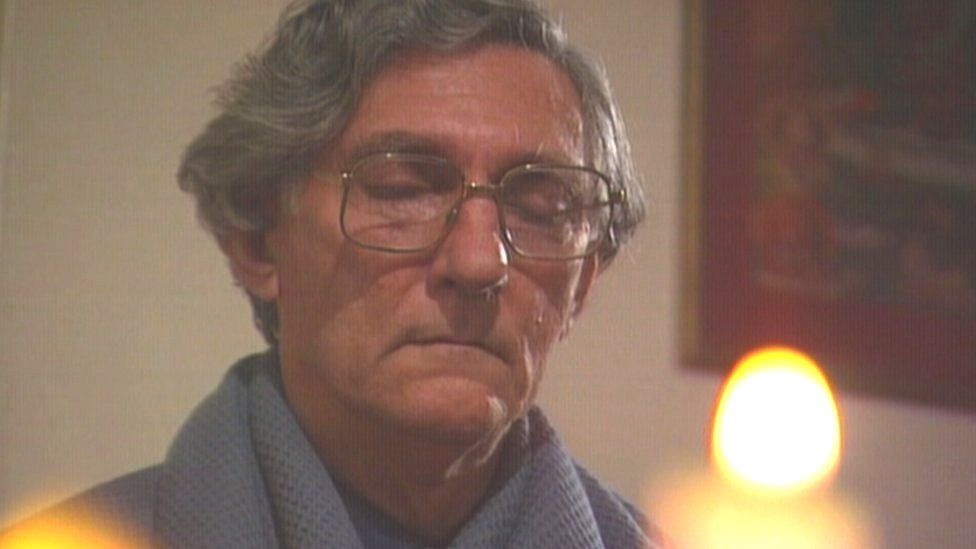 Former members of a Buddhist community claim they suffered years of abuse at a retreat in the 1970s and 80s.
The men say they were persuaded to engage in sexual activity with Dennis Lingwood, former head of the Triratna Buddhist movement based in Norfolk.
One man said the experience left him with a sense of "sadness and futility".
The group said Mr Lingwood, now 91, had "acknowledged" his past "sexual relationships" with some of the people he taught.
Mark Dunlop, 66, of Norwich, joined the Friends of the Western Buddhist Order in the 1970s, based at Surlingham, near Norwich.
He said Mr Lingwood, known as Sangharakshita, was leader of the group at the time and persuaded him to join.
He said Mr Lingwood encouraged him to submit to sexual activity with him to help "make spiritual progress".
"I told him I hated it. He said well you need to keep persevering, you mustn't give up," said Mr Dunlop.
"It was abuse of trust really, because I was a very sincere, perhaps naïve young man wanting to practise Buddhism."
He said he would like an apology from the group, which later became the Triratna group that is still in operation, but had yet to receive one.
The BBC has spoken to three men who say they were pressured into having a sexual relationship with Mr Lingwood under the guise of spiritual friendship.
One man, who has asked not to be identified, said he was under the legal age of consent for homosexual sex at the time.
He said: "I presumed that he was heterosexual and that he had made a sacrifice, given that up for the sake of a spiritual path."
Elie Godsi, a clinical psychologist who has been an expert witness on a number of high-profile abuse cases, said: "This is all about the sexual gratification of a person in a position of authority or power within the group."
The Triratna group has meditation centres worldwide and thousands of members who benefit from meditation and other Buddhist teaching.
The group said Mr Lingwood would not be giving an interview due to ill health, but a spokesman said: "Over the years our community has learned much from early difficulties. We do not consider ourselves above criticism.
"The area of our history you raise - concerning past sexual relationships between Sangharakshita and other members of our order with some of the people they taught - has been acknowledged by Sangharakshita.
"Though we are not a celibate order, we have, for many years, strongly discouraged sexual relationships between members of the order and those they teach, based on lessons learned from our own past."
It said it all Triratna centres and enterprises worldwide were expected to have safeguarding officers and policies in place and that Mr Lingwood had stepped back from any official role in the group's running in 2000.
Related Internet Links
The BBC is not responsible for the content of external sites.