Basingstoke school to close amid falling numbers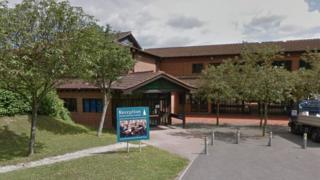 Plans to close a comprehensive school in Hampshire have been agreed.
The county council said just 39 parents picked Basingstoke's Fort Hill School as a first choice for their children to start at in September out of a possible 145 places.
Parents had argued the council should help the school improve, not close it.
Hampshire's education councillor Peter Edgar approved the plan that will merge Fort Hill with Cranbourne Business and Enterprise College.
More than 2,600 people signed a petition urging the council to keep the school open.
Hampshire County Council has already announced separate plans to build a new secondary school at the Manydown development, which is near Fort Hill, where a further 4,000 homes are planned.