Businessman acquitted over Isle of Wight boat crash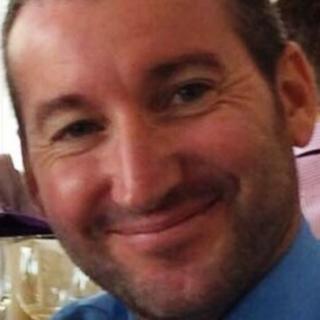 A businessman whose friend died when a jet-powered boat crashed into a luxury cruiser has been cleared of manslaughter by gross negligence.
Ryan McKinlay, 36, from Gosport, Hampshire, was killed in the accidental crash off the Isle of Wight in 2015.
He was a passenger on the rigid inflatable boat driven by Aaron Brown, 34, which was performing manoeuvres.
Mr Brown's trial at Winchester Crown Court heard he had been "showing off" by driving at high speed.
The jury was told that Mr Brown, chief operating officer of telecoms firm OneCom, had taken a group of friends made up of businessmen, their families and professional football players for a boat trip from Swanwick, Hampshire, to Osborne Bay on 19 June 2015.
Giving evidence, he said the Williams Turbojet 325 Rib, with Mr McKinlay sitting at the front, failed to turn as he attempted to avoid the cruiser, True Blue, but admitted that in hindsight he had been driving too quickly.
However, he said it was "very unfair" to suggest he was showing off to his guests and denied he was "driving towards True Blue".
Mr Brown said: "I was intending to turn away, to turn the boat right. I turned right and the boat didn't turn."
He was "catapulted into the air" but escaped with minor injuries.
Mr McKinlay, a father of one, collided at chest height with the cruiser's rear swimming platform.
Mr Brown sobbed as the not guilty verdict was announced.
A statement read on his behalf outside the court said: "Ryan McKinlay was a friend I had known for more than 20 years.
"Ryan's death will haunt me for the rest of my life but I know that nothing will compare with his family's loss.
"My thoughts are, and always have been, with them."
On Tuesday, the jury cleared hired skipper Paul Carey, 52, of Chatsworth Road, Southampton, of driving the Rib in contravention of merchant shipping regulations on the same day.