Sir Elton John's surprise call to viral video teen Lewis Hine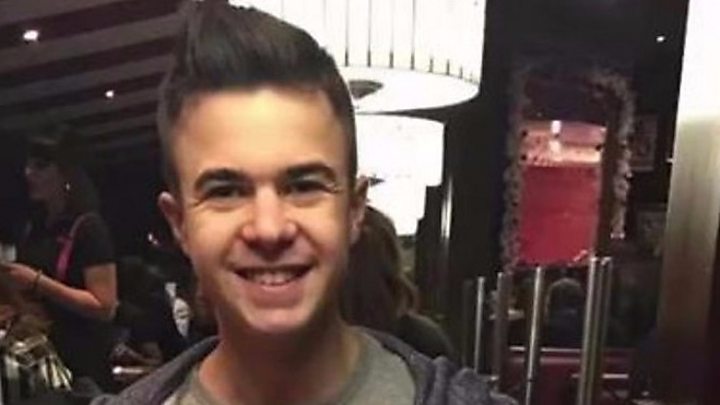 A disabled teenager who made a video which has gone viral received a phone call from Sir Elton John- who said he was moved to tears by it.
Lewis Hine created it to celebrate his 16th birthday and it has been viewed nearly seven million times on Facebook.
He said: "Sir Elton John phoned and said he'd watched the video and I was so inspirational it made him cry."
Lewis has undergone more than a dozen brain surgeries since he was diagnosed with a brain tumour aged 17 months.
Lewis, from Portsmouth, said during the phone call Sir Elton said "he was so proud to hear there was someone out there supporting children with disabilities and trying their hardest to make a difference."
His mum Emma Hine said: "It was a crazy moment in the house, I said Sir Elton John's on the phone for you.
"I said next time can you give me a bit of notice - my phone hasn't stopped ringing."
Lewis, who runs a charity called Friend Finder, said he put the video together to "get the message out there that being disabled is not a bad thing, don't let it stop you wanting to do things in life".
Lewis encounters daily seizures as a result of the tumour.
He said: "I struggle with a lot of things in my day to day life and I struggle to read and write - it's quite a big challenge for me."
Lewis said his next project was to organise a prom for children in the UK who have missed theirs due to long-term illnesses.
Planned for June, the event for young people aged 15-19 is being held at Portsmouth Guildhall.