Southampton-based Ordnance Survey to cut 6% of workforce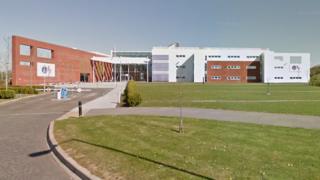 Ordnance Survey has said it needs to cut around 70 jobs - about 6% of the workforce - as part of a restructuring programme.
The government-owned company, which is based in Southampton, has been making maps since 1791.
The firm wants to create three new units, one of which will explore new opportunities abroad.
Workers who are affected will have to apply for new jobs or take voluntary redundancy.
Changing landscape
Ordnance Survey, which currently employs 1,105 people including 838 in Southampton, says all departments are affected by the changes.
In a statement, it said the three new units would "enable OS to grow in a complex, competitive and changing landscape".
The company said it would continue to meet its own savings commitments, in order to deliver a rising dividend to the government and make investments.
It said the three new units - Consumer, OS Ventures and OSGB - would be "more responsive to customers" and would come into effect on 1 June.
A consultation involving staff and the PCS and Prospect unions started last month and is expect to last until May.