Petition over deportation of 'Taliban-fleeing' Walid Durani grows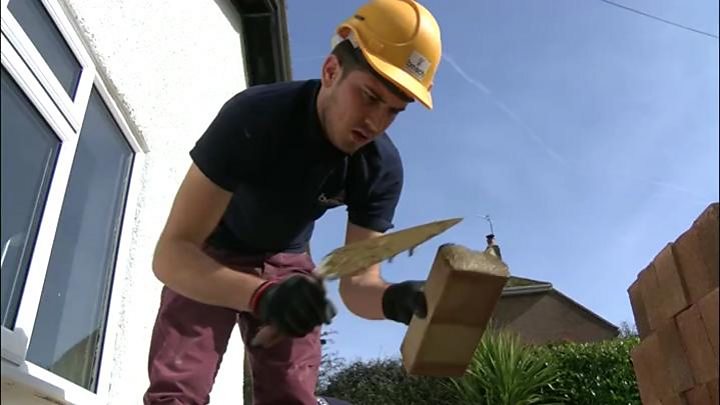 More than 10,000 people have signed a petition opposing the deportation of an Afghan man who fled to the UK when his grandfather was killed by the Taliban.
Walid Durani, 19, arrived in Hampshire when he was 14. His sister also lives in the area but his parents now live in Austria with the rest of his family.
After turning 18, he said he was told by authorities he must return to Afghanistan - where he knows no-one.
The Home Office has refused to comment on the case.
It said it did not respond to individual cases, however the government must respond to all petitions with more than 10,000 signatures.
'Grandfather beheaded'
Mr Durani, who works for a Fleet building firm and was highly commended in last year's Young Builder of the Year awards, previously said the fear of deportation was causing him sleepless nights.
Of the public's response to the campaign, he said: "I feel blessed by people's love and it's made me feel more confident of staying. To say thank you is not enough."
Organisers of the "Let Walid Stay" campaign described the response as "truly overwhelming" and added they would now aim for 100,000 signatures in order to trigger a debate in Parliament.
The petition has been signed by people in countries including South Africa, Sweden and China, as well as across the UK.
It has also been supported by several MPs, including the Conservative North Hampshire MP, Ranil Jayawardena. The BBC has approached Mr Jayawardena for comment.
Mr Durani said his grandfather was beheaded by the Taliban and his father was also kidnapped by the group for a time, so his mother and grandmother sent him to the UK with his sister.
He added he was being threatened with deportation because he could not prove what happened to his family.
Mr Durani was found by an immigration judge to be an economic migrant in 2012.
An appeal was dismissed after officials ruled he "had not demonstrated that he would have a well-founded fear of persecution if returned to Afghanistan".