Council elections 2017: Polls open across Hampshire and IoW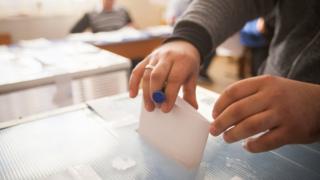 Voting is under way in polling stations across Hampshire and the Isle of Wight in the local council elections.
Elections are being held at Hampshire County Council and Isle of Wight Council.
Hampshire is currently held by the Conservative party while the Tories run the Isle of Wight as a minority administration.
Polling stations are open from 07:00 until 22:00 BST. Results are expected in the early hours of Friday.